Palma's annual spring appeal is now Chieftain Giving Day — a day to celebrate Palma School on the day we celebrate our founder. The generosity of the Palma community has transformed our campus and shaped our students for more than 70 years. It's a unique community — a family that puts kindness into action.
Mother Teresa famously said, "If you cannot feed 100 people, then just feed one." Every year your investment in Palma School — no matter the size — adds new men of character to the world. What better way to celebrate Palma School than by advancing our mission?
WHAT YOUR GIFT WILL ACCOMPLISH
TAKE

ACTION

TODAY
Your generosity will ensure the continuation of our mission. Thank you!

Let's Talk
Contact the office of Institutional Advancement at 831.422.2309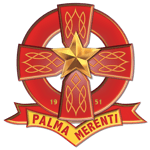 Mindful of our primary mission to be a witness to the love of Christ for all, Palma School admits students of any race, color, national and/or ethnic origin to all the rights, privileges, programs, and activities generally accorded or made available to the students at the school. Palma School does not discriminate on the basis of race, color, national and/or ethnic origin, nor age in administration of its educational policies, admissions policies, scholarship and loan programs, and athletic and other school-administered programs. While Palma School does not discriminate against students with special needs, a full range of services may not be available. Likewise, Palma School does not discriminate against any employee or applicant for employment on the basis of gender, age, disability, race, color, and national and/or ethnic origin. Palma School reserves the right to be a sole judge of merit, competence and qualifications, and can favor Catholic applicants and co-workers in all employment decisions, especially in those positions that have direct bearing upon the pastoral activity of the Church.