At the beginning of each school year, students who are new to the junior high and freshman class participate in an extra day of orientation when they interact with CORE leaders. These leaders familiarize new students with the day-to-day life of the school and introduce them to Palma community culture, providing a pathway for successful transitions into this dynamic and spirited student body.
The CORE leadership team is made up of a selective group of students who represent through their accomplishments the very best in academics, extra-curriculars, and the arts. All CORE leaders are active members of the Palma community. Each spring, the faculty nominates current sophomores and juniors who embody the qualities essential for a good student leader. Nominated students go through an application and selection process and those who are chosen begin to train together for the following year's activities.
In addition to a one-day, interactive orientation at the beginning of the year, CORE leaders meet periodically with new students throughout the year to check-in, offer advice and guidance, and continue to introduce new students to what it means to be a Chieftain. These leaders act as tour guides, mentors, and above all friends. Entering the Palma community can be challenging at first. CORE leaders work to mitigate apprehension by immediately welcoming new students to campus and providing a welcoming liaison between new and current Chieftains.

Let's Talk
We would love to hear from you. You can start the conversation by choosing a button below.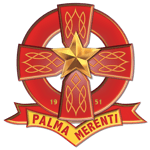 Mindful of our primary mission to be a witness to the love of Christ for all, Palma School admits students of any race, color, national and/or ethnic origin to all the rights, privileges, programs, and activities generally accorded or made available to the students at the school. Palma School does not discriminate on the basis of race, color, national and/or ethnic origin, nor age in administration of its educational policies, admissions policies, scholarship and loan programs, and athletic and other school-administered programs. While Palma School does not discriminate against students with special needs, a full range of services may not be available. Likewise, Palma School does not discriminate against any employee or applicant for employment on the basis of gender, age, disability, race, color, and national and/or ethnic origin. Palma School reserves the right to be a sole judge of merit, competence and qualifications, and can favor Catholic applicants and co-workers in all employment decisions, especially in those positions that have direct bearing upon the pastoral activity of the Church.