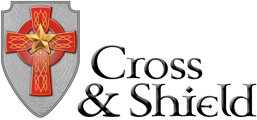 Palma extends its gratitude to the following donors for the generosity they extended in FY 21-22. Their recurring monthly support through our Cross & Shield program had a big impact on our school as their gifts went directly to the Palma Fund which enables us to invest in our students and respond to needs as they arose.
Mr. & Mrs. Robert Alberts
Ashley & Luis Amaral '02
Mrs. Brenda Rose Angelo
Anne & Casey Angle '91
Willie Beesley '86
Lucia & Michael Boggiatto
Martha (Bernasconi) '63 & Mark Botelho '63
Rebecca & Michael Castagnetto '94
Mr. Kevin Clancy
Erica & Scott Corner
Marina Corona Montes & Jose Montes
Angie & Joseph Crivello '91
Yanne & Chris Dalman '88
Matilde & Dick DeLuna '56
Sarah & John DeSantis
John Gnosca '14
Noelle Gutierrez
Kelly & Roland Halcon
Patti & Art Henry
Shelly & John Houseman
Richard Jufiar, Jr. '69
Melissa & Nick La Fountain '98
Kelli & Abe Lincoln '88
Yvonne & Edward Lomboy
Margaret & Charles Noroian
Steven Otero '07
Stephanie & Matt Ottone
Sara & Ryan Pollacci '02
The Quinlan Family
Michelle & Eric John Regalado
Lisa & Russell Regester
Cindy & Roger Rybkowski
Tammy & John Sanders
Kate & Adam Secondo '94
Katie & Tim Sitar '85
Michele & Phil Speciale
Earl Sutton
Bec & Drew Taylor '01
Amy & Ted Taylor '04
Rachel & T. Bruce Taylor '10
If you don't see your name(s) above and believe that your FY21-22 donation(s) should be included in this category, please contact us. We're more than happy to double check our records and update this page accordingly. Send us an email or call 831.422.2309.